AMENITIES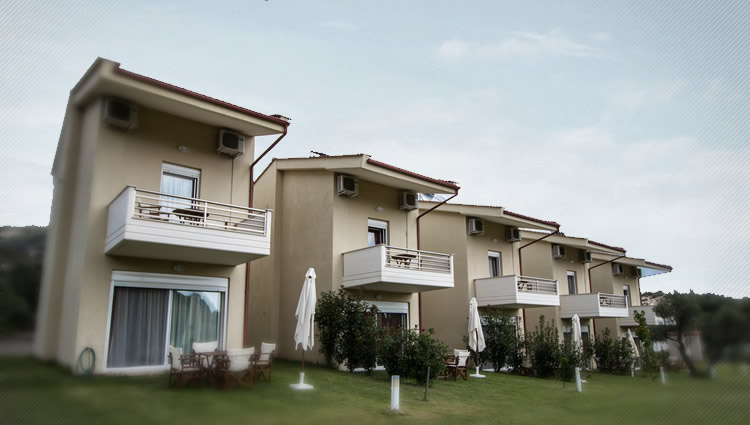 ADDITIONAL AMENITIES
If you come with babies or little kids we offer baby cot and a door and to block access to the stairs. Please request when booking.
After the fourth night we give you clean bedding and towels and you return the used ones.
We provide a washing machine and dishwasher in every home.
In the garden for each house , we provide two wooden tables with 8 chairs garden accompanied by a large umbrella.
At every balcony we have a wooden table with two chairs.
We provide free bicycles.
Free car parking.
Our homes are built with insulated materials that provide sound and heat insulation. Our window frames are made of aluminum with double glazing.
Our bed mattresses are all orthopedical. The beddings and towels are cotton.
We can arrange your transportation to and from the airport with a taxi at an extra charge of around 150 euros.
You can schedule cleaning during your stay or departure if you wish with extra charge 60 euros at a time.
We provide free WiFi Internet access.
If you have any special requests eg to celebrate some event, we will be glad to help you make it come true.