SIGHTS

AN AREA WITH A HISTORY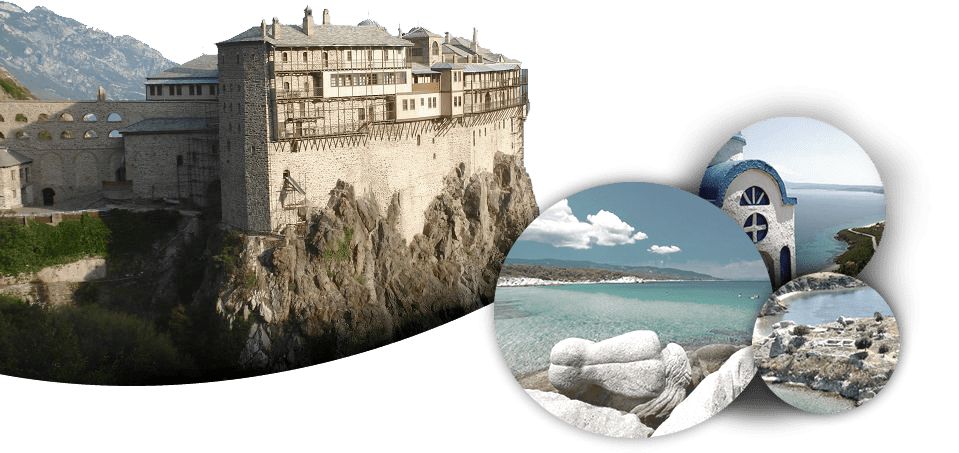 Sithonia peninsula was named after the son of Poseidon. At a distance of just 5 kilometers, you will find the Sykia village. You will be fascinated by its small streets, stone houses and the nice tavernas located at the back of the village.
At 20 km you will find the famous beach of Apella.
At about 18 km lies the ancient Toroni.
In Sarti at 15 km you will find the church of St. George.
It is worthwhile travelling 40 km to get a boat from Ormos Panagia that will take you along the banks of the Holy Mountain and see the monasteries.
Certainly anyone who visits Chalkidiki has to do a day trip to Stagira the birthplace of Aristotle, as well as the museum of Petralona in Petralona and many more.